We are glad you found our Cheshire Library website.  Please check out all our links and posts, especially Announcements, to learn about what is happening at the library!  And please give us feedback on how  the library can serve you better.
Library Hours:
Mondays:  9 to Noon
Tuesdays:  9 to Noon and 3 to 8
Thursdays: 1 to 5
Check "Announcements" for events and updates!
Please take our survey to help us improve our library: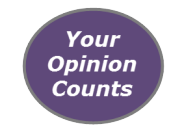 Find us at 23 Depot St., Cheshire MA, on the south side of the Town Hall.
Our phone number is (413) 743-4746.
Our email address is <cheshire@cwmars.org>.
Our mailing address is P.O. Box 740, Cheshire, MA 01225